Full Room Coverage
Nothing beats the sound and splendor of a home theater room with full acoustical treatment.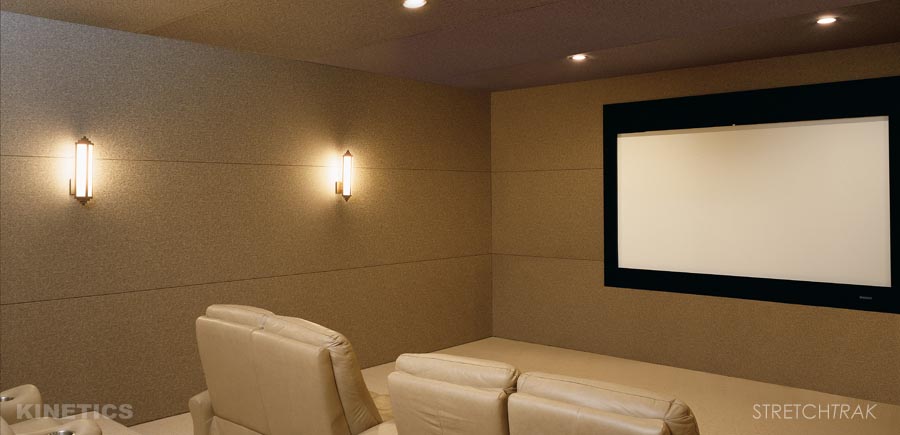 When you screen a movie in your theater, enjoyment comes from feeling immersed in the action, the plot, and the characters. If your room acoustics are correct, it will be as if the film's soundtrack has replaced the sonic reality of the space.
When you experience this immersive quality of sight and sound, you remember with pride why you have a home theater in the first place.
"One size doesn't fit all" when it comes to theater room design. Room dimensions, audio and video component preferences, and individual tastes are simply too diverse.
Kinetics designers work with you to customize your home theater environment.
You start with high-quality acoustical material options:
You can then add some optional design elements, like audio-video cabinets, moldings and columns. The possibilities are endless. With Kinetics materials and our design experience, you select what's best for your tastes and your budget.
More Full Room Coverage