Acoustical Room Packages
Kinetics' acoustical room packages offer value-priced treatment options that use high-quality acoustic fabric on sound absorptive, reflective and diffusive panels to control reflections and "tune" your room for optimal listening enjoyment.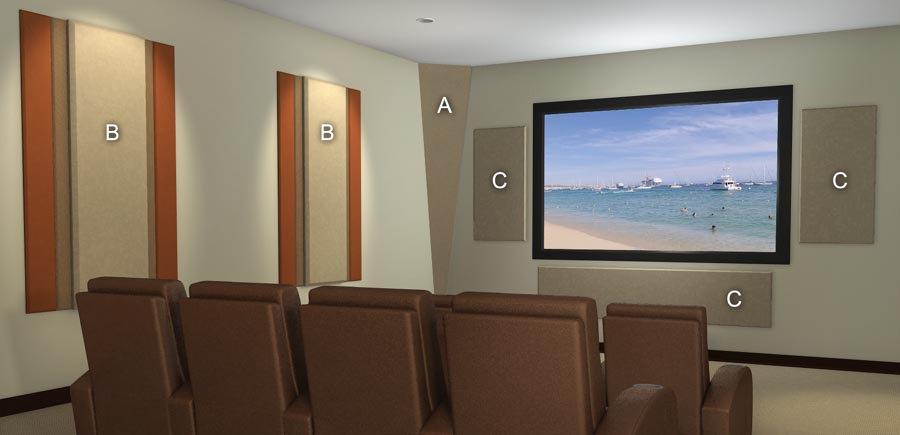 Start with our Sidewall Designer Panels or select a complete room solution. Kinetics' kits come in a variety of designs that add style and performance to your room.
A - Pressure Zone Bass Traps are two inches thick with a deep air cavity to absorb hard-to-control low-frequency sound in room corners. They install easily by means of a single screw hook and a retention spring.
B - Sidewall Designer Acoustical Panels are positioned to absorb and control harsh sound reflections.
C - Front-Wall Absorption Panels are positioned around the screen.
Rear-wall Diffusion Panels decrease the intensity of reflected sound, without diminishing acoustical performance.
Pre-approved Fabrics to cover the acoustic panels can be selected from Kinetics swatch catalog, or your own fabrics can be used upon factory approval.
All panels are easily hung with mechanical clips provided with the package.
More Acoustical Room Packages